Welcome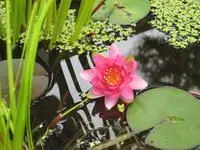 My treatment approach is to provide support, information and active interaction to help you respond to current life challenges. I have a special interest in working with individuals who experience repetitive relationship disappointments at home or in the workplace. I can help you to understand how your childhood experiences may influence your current adult relationships that feel familiarly unfulfilling, lonely or exhausting, even when you think that your childhood "wasn't that bad". I provide a bridge to help you understand how your past impacts your present . I keep the emphasis on reduction of your symptoms of depression, anxiety and anger and help you learn more effective ways to get your needs met in relationships today.

Daniel Casriel, M.D., founder of Bonding Psychotherapy, said "I don't see individuals as sick. I see them as unhappy. I know now that we can teach ourselves to be happy- not just well or neutral, but capable or experiencing joy of living". I heartily agree!
In my work I draw from Bonding Psychotherapy and a variety of complimentary approaches to incorporate what is most helpful for you. In a comfortable and safe atmosphere, I offer a highly personalized approach to help you attain the happiness you're seeking . Together, we will work to develop your strengths and help you to achieve life goals that may have previously felt unobtainable.

You no longer have to travel to the Western Shore to find therapy that can work for you. You can find it here on the Eastern Shore of Maryand. I serve clients from Salisbury, Cambridge, Oxford, St. Michaels, Easton, Centerville, Chestertown, Annapolis and surrounding areas.

.