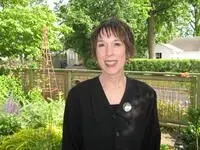 I have been a practicing psychotherapist for almost 20 years. I obtained my Masters Degree in Social Work from

the University of Maryland. I have extensive experience working in the public and private sectors. I strongly believe in

the resilience of the human spirit and work very interactively with my clients in a variety of ways to help them bring

about positive change and create more joy in their lives. I have great passion for my work and continue to do

my own training and personal growth to improve my skills and bring my intellectual and spiritual best to my

practice.